Welcome to 2017 Summer Program
Release Time:
2017-07-03
Browse:
295
The 2017 Summer Programme of Xiamen Academy of International Law is held from July 3th to 21st, 2017. The registration started in the afternoon of July 2nd at law school of Xiamen University. This year's programme has attracted 34 Chinese students and 27 students from foreign countries including India, Nepal, South Korea. Among these 27 foreign participants, 9 are law-related professions, 6 are PhD candidates, the rest are Master and Bachelor students in International Law. And for the first time, four officials from the department of Treaty and Law, Ministry of Foreign Affair of China deliberately come and join this program.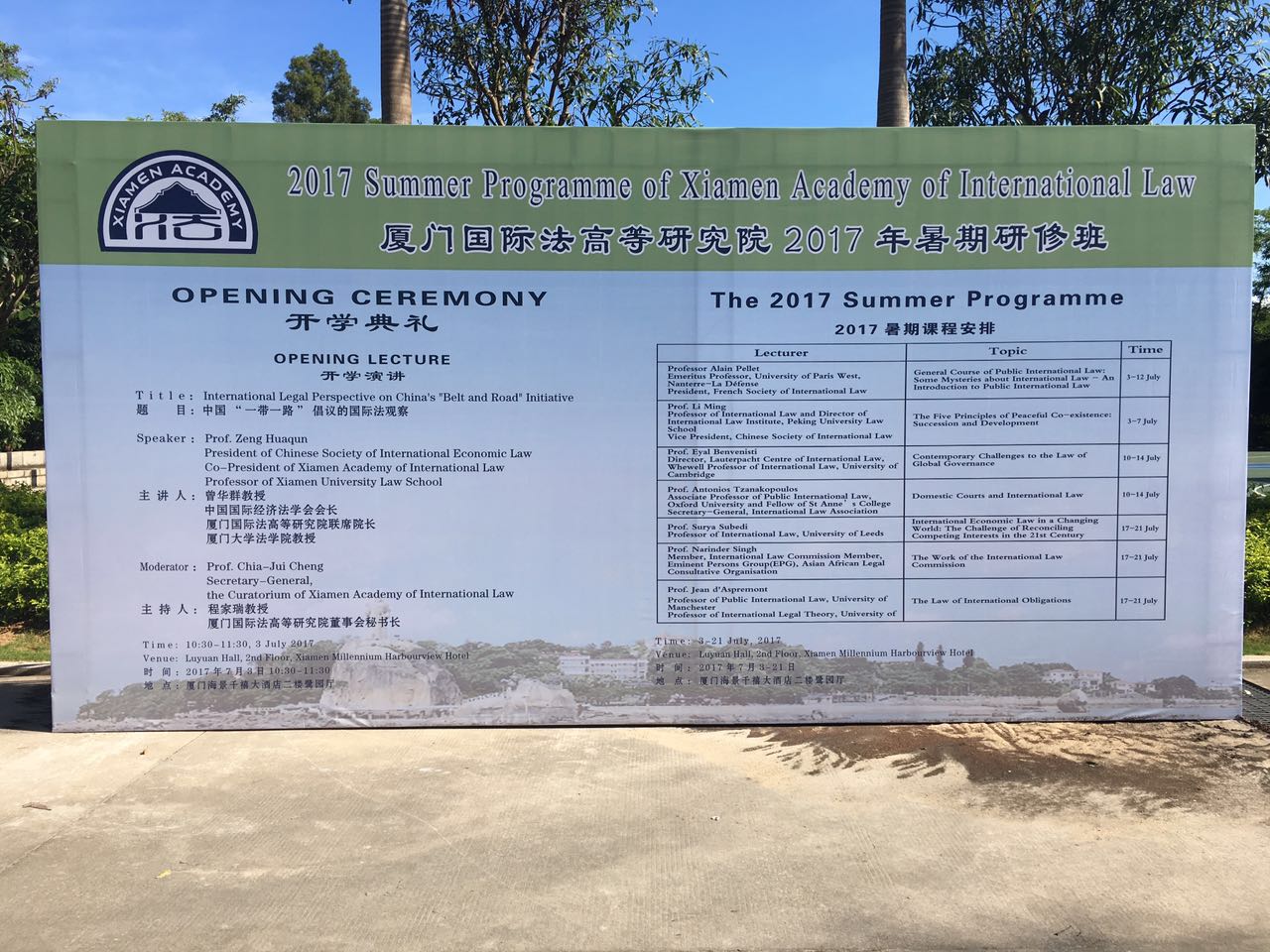 In this year's program, seven authoritative international law scholars will give lectures on forefront issues of international law. These lecturers are all from well-known universities such as University of Cambridge, University of Boston, Gujarat National Law University of India, McGill University, University of Valencia and University of Tokyo. All the lectures and discussions will be in English.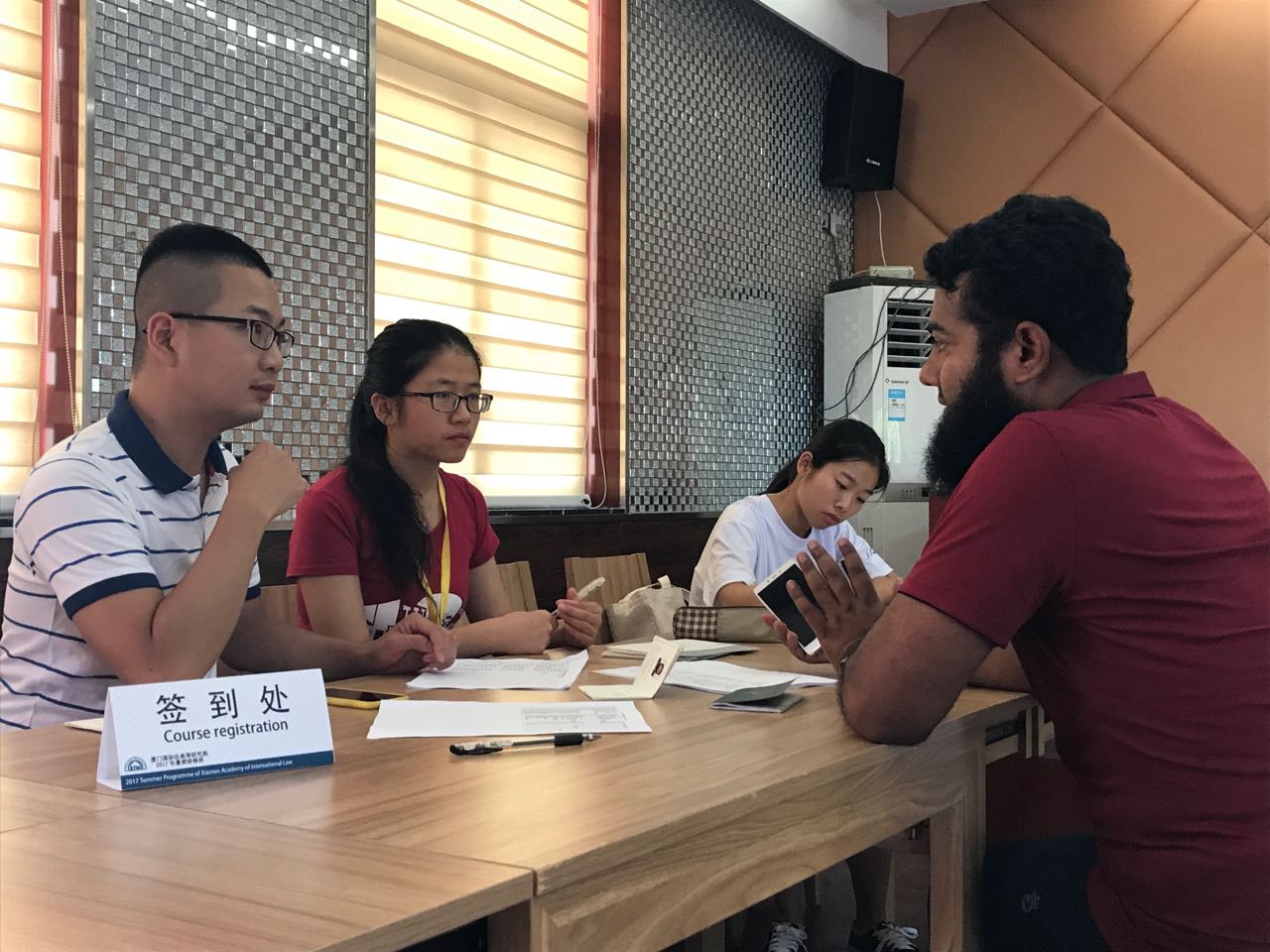 Following the registration session was a welcome party for all the participants at the Law School in the evening. Over 50 participants and volunteers were enjoying snacks and beverages. Dr. Su Yu hosted this event; he extended warm welcome to all the participants withenthusiasm and warn wishes. All attendees are excited to know each other andfreely express their interest in International Law under the relaxed and cheerful atmosphere. Undoubtedly, the happy ending of the welcome party signs also a good start for the 2017 Summer Programme.
Report by Zeng Jinhai, Photo by Zhang Long