2019 Summer Program Welcomes Its Participants
Release Time:
2019-07-08
Browse:
219
The registration for the Xiamen Academy of International Law Summer Program 2019 was slated for the 7th of July 2019 from 2:30pm to 6pm. This was aimed at providing the organizing team with clear cut information on the participants who had arrived for the program and enhance effective preparations for the coming days of the program.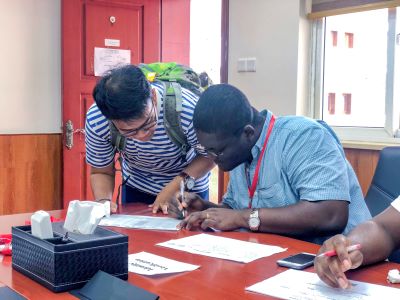 The registration team which was made up of 12 volunteers included an identification point, document clarification table and alogistics claiming point. The team was set up to suit the various participants of the program. To that effect the international foreign participants, the Chinese foreign participants and local participants from the Xiamen University were duly catered for. Aspects of the registration included sign ups for the class committee and to perform at the academy party. This was to ensure that participants actively take part in the events of the academy.
With specific processes for the various classifications, no stone was left unturned as rigorous checks were conducted and necessary documents signed for the effective registration of the participants. With an expectation of number around 80 attendees, 61 of them showed up for registration.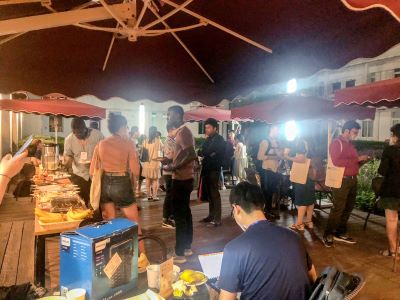 The success of the registration proces sreflected in the turn out of participants for the welcome party at the forecourt of the Law school. Mr. Su Yu gave a brief talk on the academy and encouraged participants to not only benefit academically but also socialize so as to make new friends. After the talk participants were treated to somesnacks, drinks and fruits as they welcome and exchanged pleasantries. The event ended with a warm reminder to the participants of the starting time for the opening ceremony which was to come off the following day at the Millennium Hotel.
Reported by Perry Ackon